"You grow or you die."
That was the keynote address to a group of hopeful startups waiting to take the stage at Technori Pitch's first event of 2014. More than 100 entrepreneurs, developers and tech companies – including Walker Sands – gathered to watch an eclectic mix of five Chicago startups present their products in the hopes of growing to success: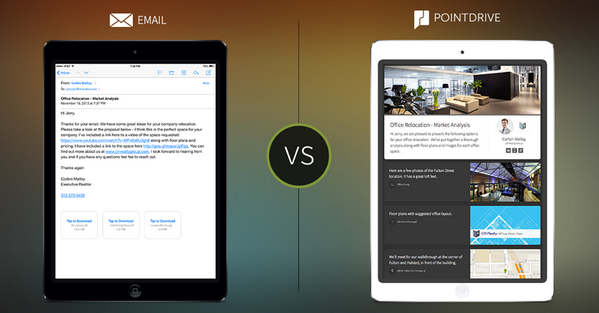 PointDrive is an email sales tool that organizes word documents, images, PDFs, PowerPoint presentations and more in a crisp and interactive layout. Users upload their content to a template and share it in a single link that is compatible with any browser and device. The subscription-only service also tracks downloads, views, shares and forwards.
Dryv is a dry cleaning and laundry service app that promises 5-star quality care and flexibility on nights and weekends. Dryv account holders request pickup in 60 minutes or less. In 36 hours, the order is returned to a drop-off location of your choice. Service areas include Lincoln Park, River North and The Gold Coast.
Reputada is a free service for businesses to share and publish positive customer, supplier and partner stories. Capital is measured by a pre-determined list of "accolades," such as "teamwork," qualities that presumably make it easier for potential customers to find your business.
nutriLUX is a line of liquid vitamins that claim to deliver nutrients to the body faster than traditional vitamin pills. A daily dose consists of three vitamin "bubbles." Much of the promoted biotechnology behind nutriLUX remains a secret while patents are pending, but the company promises new products in the year ahead.
 ClassroomIQ is a digital grading service that lets teachers grade open response assignments from anywhere, at any time. Assignments scanned to the ClassroomIQ cloud are organized by question type: short answer, graph, multiple choice, etc. Data from questions tagged with Common Core Standards is automatically collected.
Check out #Technori for more takeaways and tweet at us @WalkerSands with some of your highlights.