You might want to take a seat. This week's biggest tech news…Starts. Right. Now.
Google to Reorganize Into New Company Called 'Alphabet' – Entrepreneur
'A B C D E F G…. Google will sell more things to me'. Could this be the lettering system that kids everywhere learn one day? Probably not. But big coverage is going the way of Google Inc.'s new umbrella company, Alphabet Inc. The additional unit, which will be headed by Google co-founder and current CEO, Larry Page, will help Google be better at being Google. Alphabet will house Google's more eccentric ventures (e.g. 'Life Sciences'), and each business within Alphabet will have its own CEO. In Google's continued efforts to own, well everything, this new company distribution should drive exciting and innovate product development.
WTA Ventures Into Real-Time Analytics With New App at Rogers Cup – The Globe and Mail
At the 2015 Women's Tennis Association (WTA) Rogers Cup – one of the premier tournaments on the women's tennis circuit – coaches and players can now bring data to their game. The technology helps players to see match statistics in real time. It also lets them study archived match statistics to edge out the competition. While some tennis purists think analytics are untraditional, the technology will have practical purposes, such as identifying high-risk movements that often lead to player injury. For a sport often toted as progressive (tennis is recognized as one of few sports where women earn the same winnings as their male counterparts), it's surprising that the WTA is just now embracing the analytics movement in athletics.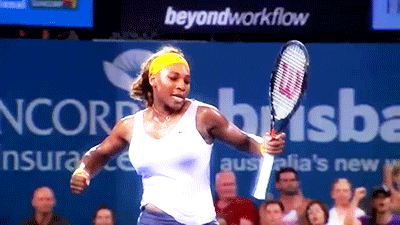 The Noise Around You Could Strengthen Your Passwords – WIRED
Noise can be annoying. However, according to researchers at the Swiss Federal Institute of Technology, it could also be the answer to phone security. The team's new tool, Sound-Proof, will use ambient noise to communicate between your phone and other devices. Have a screeching dishwasher or a loud neighbor? These noises could soon be used to verify that your phone and computer are in the same location. The Swiss technology simplifies Apple's two-factor authentication process by using existing digital signatures to prove that devices are being logged onto by the same user. While the program still has some kinks, it's an inventive approach to mobile security.
Samsung Unveils Two New Devices and Mobile Payment System – The Wall Street Journal
Sheesh. We get it. Apple's not the only one who can make phones these days. Calm down, Samsung. But it has been a big week for the South Korean manufacturer. With the launch of its Galaxy S6 Edge+ and Galaxy Note 5, and an introduction to its mobile wallet system (which will rival Apple Pay and Google's Android Pay), Samsung is here. And it sure wants you to know it that. Although it's yet to be seen what Apple's new releases will be before the holiday season, smartphone competition is increasing to round out 2015.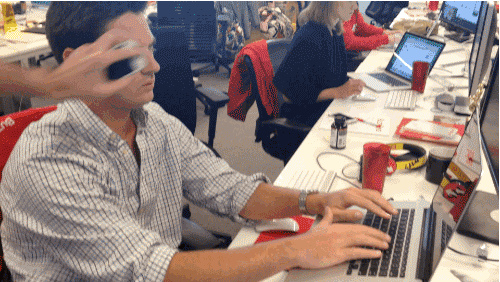 SEC Chargers 32 in Press Release Hacking, Stock Trading Scheme – PCWorld
This week, reports surfaced that hackers have been making millions by manipulating stock exchanges with yet-to-be published press releases. This might seem strange, but when hackers have early knowledge of major business acquisitions or revenue shifts, this can translate into huge margins in stock. The U.S. Securities and Exchange Commission (SEC) is charging the 32 defendants with multiple crimes including wire fraud conspiracy. When will the hacking end?'
Read anything interesting lately? Tweet us @WalkerSands!