With the long weekend ahead, kick back, relax and read up on some of this week's best tech stories.
A Twitter Cofounder's VC Firm Just Raised a $123,456,789 Fund to Build 'World-Positive' Companies – Business Insider
Obvious Ventures, the venture firm started by Twitter's Ev Williams, just secured over $120 million to invest in 'Sustainable Systems,' 'Healthy Living,' and 'Power People.' Notably, Obvious Ventures will embrace the oft-ignored clean-tech space. The firm is already backing startups like Change.org and Beyond Meat, and will continue to make thoughtful choices based on a company's ability to be 'World-Positive.' In an era where bad news headlines dominate good ones, Obvious Ventures is a hopeful shift toward profit and peace.
Obama's Twitter Debate, @POTUS, Attracts Hate-Filled Posts – New York Times
Earlier this year, it was Democratic presidential candidate, Hillary Rodham Clinton, gaining press for her email mismanagement. Now though, President Barack Obama is receiving attention for his twitter profile (@POTUS). Unfortunately, most of the attention surrounds hate-filled reactions to his profile. While Twitter doesn't  actively monitor content, the social channel can produce detailed reports for posts that seem to pose a physical threat. One tweet that Twitter doesn't have to worry about? A quip conversation with former President Bill Clinton about the future of FLOTUS. And to think that I once thought FLOTUS was just a band I'd never heard of...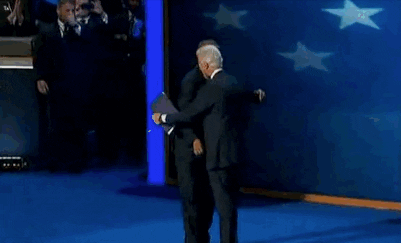 Data Farming. Literally. – Mashable
Just when you thought your crazy aunt had stopped asking you to join Farmville, it's back. Not really. But, Californian Keith Larrabee does believe that technology's impact on farming evolution will be much more than virtual. In 2013, Larrabee began using probes to measure the fertility of his land. After early success, he started incorporating advanced technologies – solar panels, wireless, program software, drones – to pull a more voluminous data set that increases the profitability of farms. As data-driven efforts pervade fields like sports and education, it's only a matter of time before data changes how we grow food, too.
PayPal's Instant Checkout "One Touch" Now Works With Bigcommerce, No Longer Require PayPal's App – TechCrunch
Do users no longer need PayPal to use PayPal? That's what PayPal is saying of its instant checkout platform, "One Touch", which allows customers to check out from online merchants without a username or password. Like a social app, "One Touch" users will input their information upon first payment, and then never have to do it again, even across merchants. The move, which has been in the works for years, is one that PayPal hopes with improve mobile conversion rates in alignment with mobile's growth.
Here's How Spotify Plans to Make Video Work – TIME
While Spotify is known for streaming, the music platform now looks to include video. Spotify claims that its videos will be just as enjoyable to listen to as they are to watch, and that users will still be able to stream music while doing other things. Like wondering what Tidal is up to, or watching Taylor Swift videos on YouTube.
Read anything interesting this week? Tweet us @WalkerSands.