The Blackhawks are champions, the sun is shining and the weekend is near. Rejoice with some of this week's most popular tech stories:
Blast Motion Brings High Technology to Everyday Athletes – The San Diego Union-Tribune
With Fitbit making waves on the shores of Wall Street, wearable technologies are gaining popularity with every step and calorie counted. Technologies are being pushed further as companies like Blast Motion expand the wearable sports technology market. The San Diego based tech company is using accelerometers and gyroscopes to develop high-quality wearable sensors. These sensors can be attached to tennis racquets and baseball bats, or hooked directly to players and GoPro cameras to more accurately measure performance insights in real time. Perhaps Tiger Woods should invest in some…
Judge: Pao Should Pay Kleiner $276,000 – The Wall Street Journal
In the aftermath of her six-week sex-discrimination trial, Ellen Pao, the former junior partner at Kleiner Perkins, is being asked to pay over $250,000 to the venture capital firm. Kleiner won the lawsuit sweepingly, but the case has raised important questions about women in technology, as well as the overall state of one of technology's biggest playgrounds – Silicon Valley. Pao declines paying fees under California legislative protection from punitive costs, but it's yet to be seen if this financial retribution will be just another tally added to the already long list of Pao's loses.
Cardinals Investigated for Hacking Into Astro's Database – The New York Times
Over the last year, we've seen sports and analytics merge as a powerful combo – the peanut butter and jelly of bats, balls and athletics. From rugby to golf, professional athletes and their coaches are leveraging real-time data insights to improve performance. However, with more data comes greater risk. Recent example – the St. Louis Cardinals face allegations of hacking into the Houston Astro's database. While the Cardinals are one of the most successful baseball franchises in recent decades, investigators report that the Missouri team stole information about trades, statistics and scouting reports. In the wake of many large-scale and highly public data breaches, it seems that data is never safe, even in the dugout.
NASA's Heat Shield Tech Could Save Firefighters' Lives – engadget
Despite almost being shutdown due to 2015 budget cuts, NASA is back and better than ever. Like the second coming of Betty White, NASA has partnered with the Department of Agriculture's Forest Service to improve its heat shield technology. The two are testing heat shields – originally designed to protect machines while traveling through Earth's atmosphere – for more practical applications. The first – a 4.3-pound fire shelter (which some have budded the tinfoil snuggy or burrito) that would protect firefighters from extreme heat while battling forest fires. Prototypes are currently being tested in Canada, and NASA hopes to help improve current fire shelter technology.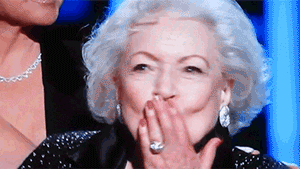 If Uber Drives Are Employees, Company Faces Hard Choice On Healthcare – Forbes
The California Labor Commissioner has ruled that Uber drivers are employees, not contactors. While the change is one of semantics, the move, if validated, will establish a powerful precedent for Uber's global community of drivers. Employees would be entitled to things like health insurance, although many Uber drivers would not qualify for full-time employment benefits, or already have existing health care through another employer. Uber has appealed to revoke the change, but the legislative move sparks interesting debate around the startup model and its growing responsibilities.
Read anything interesting lately? Tweet us @WalkerSands.