By Jeff Stehlin, Public Relations Intern
As Rebecca Black once said, "Today is Friday." Here's a roundup of this week's industry news.
Instagram Starts Letting Ads Be Clickable - TechCrunch
Although Instagram started showing ads in late 2013, the photo-sharing app announced that its advertisements will soon be clickable. Instagram's new multi-photo carousel ads will allow users to tell a story through four sequentially branded images, eventually opening up to a clickable URL. The app's newest feature, albeit a smart marketing and ad spend move, still leaves users wondering-what color was the dress, and can I buy it in Valencia?
Why Clinton's Private Email Server Was Such a Security Fail - Wired
Taking note from 2008 VP candidate Sarah Palin, Hillary Clinton has gone rogue. Front-runner for the 2016 democratic presidential nod, Clinton is receiving heated criticism for her use of a private email account. In disregarding her mandated State.gov email address, Clinton breached Freedom of Information requests and her private server, Clintonemail.com, has left high-profile American communications open to hackers. Sources speculate that the mishap could pose slight complications for Clinton's presidential campaign, although Clinton has yet to spot Russia from her New York residency.
The Inventor Of Keurig K-Cups Is Feeling Pretty Guilty Right Now – Huffington Post
Take another sip of that coffee… John Sylvan, K-Cup inventor, reportedly does not use his own product, recognizing Keurig's vast environmental impacts. In 2014 alone, enough K-Cups were sold to circle the earth 12 times. Although the coffee company is pushing for all cups to be 100 percent recyclable by 2020, users' addiction to the product continuously fuels fears of an imminent coffee pod monster invasion. In the meantime, perhaps the office should get a pot?
Cisco's Plan to Solve Tech's Diversity Problem: Start From the Top – Fortune
Hoping to address diversity disparities common to the tech industry, Cisco has voiced plans to improve internal gender representation from the top down. Despite the fact that only 23 percent of its staff is women, three out of Cisco's 10 current board members are women-a marked improvement. Although the networking company has no real plan for increasing workplace diversity, the brand's push to do so had been Meryl Streep certified.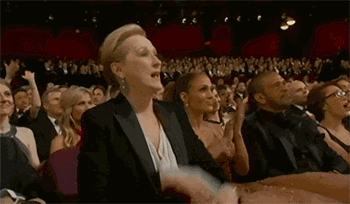 Happy Birthday, Chicago! – RedEye
At 178, Chicago is older than all of the winter interns combined. The Windy City has survived two world wars, over 50 mayors and an endless influx of hopeful comedians. As Amy Poehler, one of those comedians, explained, "I lived in Chicago for a few years and got a sense of - kind of that broad-shouldered, windy, um, stern, Midwestern, warm-slash-passive aggressive, wonderful - every adjective I can think of, very cold." Chicago, we love you, you old softy. Here's to another 178.
Have you read anything interesting lately? Tweet us @WalkerSands.