Happy Friday! Here's a roundup of industry news from this week!
Amazon has more reason to become a mobile operator than Google does - VentureBeat
WorkMail and the Fire phone prove that there are no boundaries for Jeff Bezos. And Amazon's next move may be to become a Mobile Virtual Networked Operator (MVNO). Amazon's Fire phone may have been viewed as a flop due to its reliance on AT&T, but the future of Amazon phones may be with "Amazon Prime mobile." Quality data and cohesive billing are two of the many perks Amazon would see if they became an MVNO. And from a consumer standpoint, this data could enable Amazon users to receive more personalized suggestions. Clearly, there are many perks.
Snapchat Launches Discover - TechCrunch
If you updated your Snapchat this week, I'm sure you noticed some big changes. Along with deleting the coveted "best friends" feature, Snapchat also implemented a Discover feature that updates news articles from media partners in real-time. This change puts media at the forefront of Snapchat, and is a great way to monetize their product. Personally, I'm excited for the real-time news, but I hope the social network doesn't lose site of its simple communication platform.
GoDaddy sacks Super Bowl puppy ad after backlash - CBS
The Super Bowl may be advertisers' favorite holiday, and for media connoisseurs, the big game also comes second to its commercials. GoDaddy leaked, and quickly pulled, its controversial ad this week after facing a lot of backlash from dog lovers and animal advocates alike. Consumers shouldn't be surprised that GoDaddy created a risque ad such as this one, but did the company go too far this year?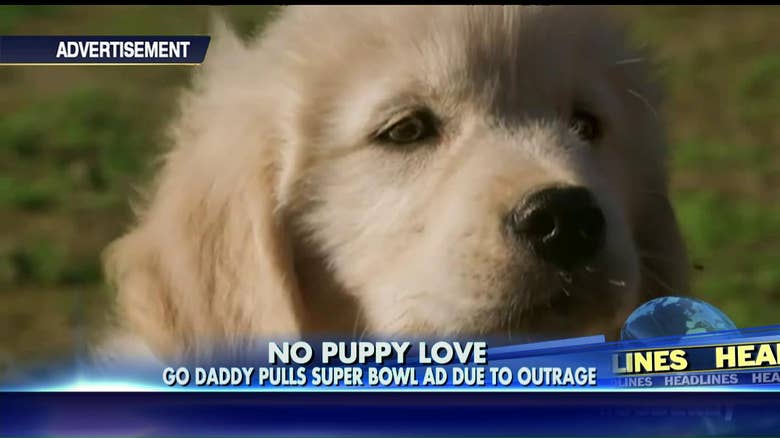 PR Writing: 7 AP Style Rules to Know - Spin Sucks
Strong writing is the cornerstone of successful public relations. But as we all quickly learned upon entering the workforce, good writing goes beyond brevity and capturing your client's voice. PR pros must master the art of AP style. This article is a great cheat sheet for some of the most common AP-style blunders, like job titles and state abbreviations. I know I'll rely on it as a resource!
5 Ways to Improve Google Search Rankings for Your Content - PR News
Brands want to be at the top of a Google search, but updated algorithms create a unique challenge for companies trying to stand out. But your content can achieve higher search rankings to position your brand as a go-to source. PR News highlights five ways to improve Google search rankings with content. One is by providing unique meta data. Check out this article to learn four more tips.
Have you read anything interesting lately? Tweet us @WalkerSands.